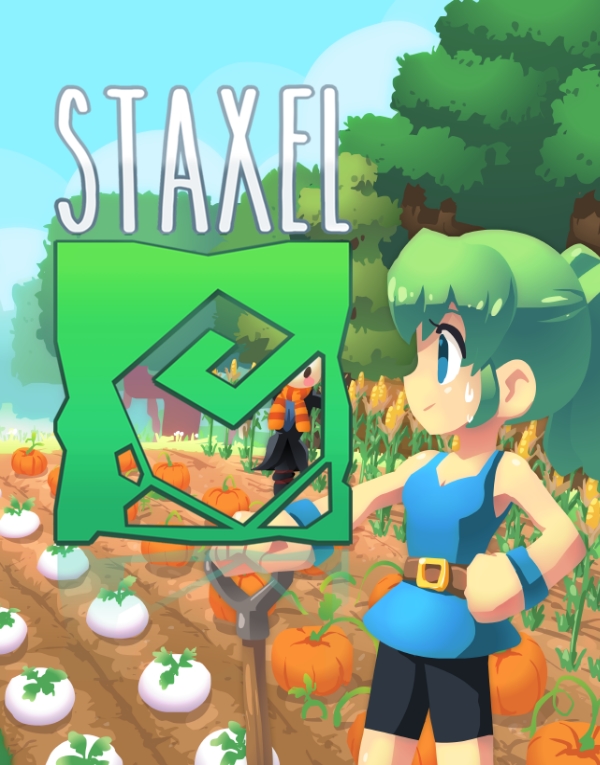 Staxel
18

Worldwide Locations

Instant

Server Setup

Full

access via FTP

One-Click

Mod Installs

GUI Config

Easy configuration
Staxel Game Hosting
What is Staxel
Grow your own farm, meet the villagers, and join friends online to build your world! Staxel is a multiplayer, farming, sandbox game that is currently in development. Read More
Grow your own farm, meet the villagers, and join friends online to build your world! Staxel is a multiplayer, farming, sandbox game that is currently in development.

Experience Village Life
As the village's newest resident there's a lot to look forward to. The village is filled with all sorts of colourful characters to meet and befriend. Sure, they might have some favours to ask of you, but helping them out might bring unexpected rewards! When you're not hanging out with the villagers or working on the farm, you could be pursuing a new hobby, completing one of many collections, spending your hard earned money in the local stores, or working on improvements to the village. Your new neighbors would certainly appreciate your help!

Nurture Your Farm
Put down your roots and settle into your life as the village's new farmer. Starting out with an old, run-down home and farmland reclaimed by the wilderness, it's up to you to turn this place around. Plant seeds, carefully tend to your crops, take care of your animals, and build improvements to your farm. Don't forget if you look after your farm it will look after you!

Customise Your Sandbox
Staxel is set in a voxel-based sandbox world. You can alter your surroundings in any way you like, and with a rich selection of in-game materials and a simple, easy-to-use approach to modding, you really can create your own unique world within the game. Will you grow the village while keeping its rustic charm, or take it in an entirely new direction? Perhaps you'd rather leave the village and focus on your own projects? It's all up to you, and your creativity is just the tool for the job!

Staxel
All our Game Server Services come with the features you need
Check out all of the essential Dedicated Game Servers game server features that come with your server rental
---
Instant server setup
Switch locations at any time
Full FTP access
Full database access
Scheduled server Scripts\Backups
Latest versions of supported mods
Control Panel - modify server settings
High Performance Xeon processors
SSD drives
integrated backup
Server passlocking / map changing
Advanced DDoS Protection
Highly Customized Tcadmin control panel
Change mods easily
Add admins in one click
Install mods & plugins easily
Access to 3rd-party tools
Custom launch parameters
Server status - Start / Stop / Restart
Ascend & Soar with our Powerful Hardware
We use the very best low-latency datacenters, for no lag game servers, at a fair price with the best hardware in the industry.
SSD NVME m.2
All our new hardware in our datacenters are packing the very best Intel M.2. NVME SSD drives, over x6 faster than normal SSD.
Overclocked CPU's
We own the hardware we use in our datacenters and as such we build them from the ground up, our latest builds are 5Ghz or better!
Our Networks
All servers are DDoS protected and have a high-speed 1GBps dedicated lines to maximum speed
One click install Mod Solutions
Switch to and install mods at any time with one click, straight from our game control panel, latest updates are always available
Worldwide Coverage
Citadel Servers offers Network coverage worldwide, providing the very best network coverage in over
18

locations, Connect to your players all around the world, with a low latency infrastructure solution no matter where you or your players may be!
Deploy your Staxel Game Server instantly
Get your server up and running the way you want in minutes, All our servers are fully moddable and can be configured via our game control panel.