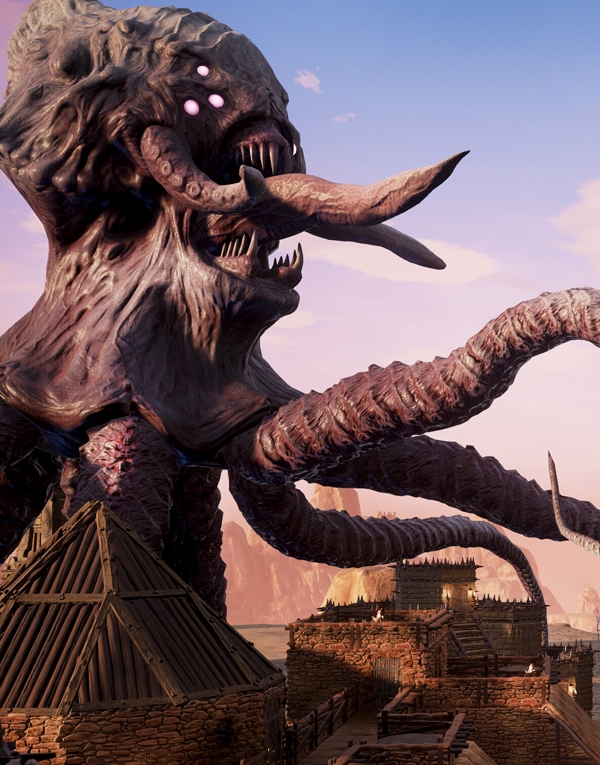 Conan Exiles
18

Worldwide Locations

Instant

Server Setup

Full

access via FTP

One-Click

Mod Installs

GUI Config

Easy configuration
Conan Exiles Game Hosting
What is Conan Exiles
You are an exile, outcast and downtrodden, sentenced to walk in a barbaric wasteland where the weak are crushed and only the strong can live. Here you must fight to survive, build, and dominate the world alone on your own server, or with enemies and allies in online multiplayer. Read More
You are an exile, outcast and downtrodden, sentenced to walk in a barbaric wasteland where the weak are crushed and only the strong can live. Here you must fight to survive, build, and dominate the world alone on your own server, or with enemies and allies in online multiplayer. Journey through a vast, seamless world filled with the ruins of ancient civilizations and uncover its dark history and buried secrets as you seek to conquer and dominate the exiled lands yourself. Start with nothing but your bare hands and forge the legacy of your clan, from simple tools and weapons to gigantic fortresses and entire cities. Enslave the bandits of the exiled lands to do your bidding by breaking them on the grueling Wheel of Pain. Sacrifice the beating hearts of your enemies on the blood-soiled altars of your god to seize true power and glory. Summon the colossal avatar of your god and see them lay waste to your enemies and their homes. Just remember: in this brutal land of vengeful gods, bloodthirsty cannibals, and vicious monsters, survival is more than tracking down food and water. Explore mysterious ruins in search of treasure and knowledge, but beware the risk of your mind being corrupted by the dark forces of the world. Traverse vast sand dunes and seek shelter from scouring sandstorms sweeping across the burning sands. March into war against your enemies and unleash your savage fury in brutal combat. Go in unprepared and it will be your head rolling and limbs flying. Conan Exiles is not an empty sandbox. It is a world rich in history where you must discover the knowledge and secrets of ancient civilizations as you struggle to build your own.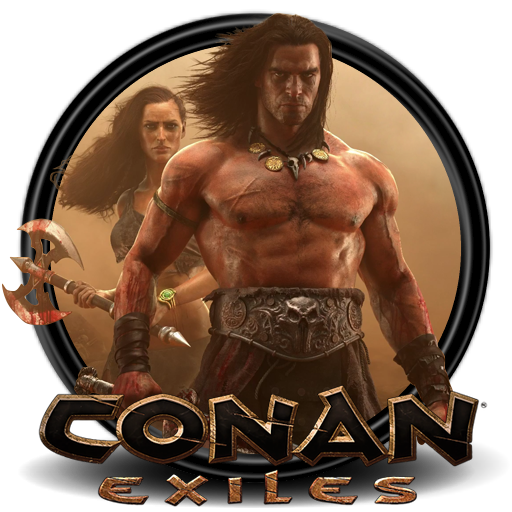 Conan Exiles
All our Game Server Services come with the features you need
Check out all of the essential Dedicated Game Servers game server features that come with your server rental
---
Instant server setup
Switch locations at any time
Full FTP access
Full database access
Scheduled server Scripts\Backups
Latest versions of supported mods
Control Panel - modify server settings
High Performance Xeon processors
SSD drives
integrated backup
Server passlocking / map changing
Advanced DDoS Protection
Highly Customized Tcadmin control panel
Change mods easily
Add admins in one click
Install mods & plugins easily
Access to 3rd-party tools
Custom launch parameters
Server status - Start / Stop / Restart
Ascend & Soar with our Powerful Hardware
We use the very best low-latency datacenters, for no lag game servers, at a fair price with the best hardware in the industry.
SSD NVME m.2
All our new hardware in our datacenters are packing the very best Intel M.2. NVME SSD drives, over x6 faster than normal SSD.
Overclocked CPU's
We own the hardware we use in our datacenters and as such we build them from the ground up, our latest builds are 5Ghz or better!
Our Networks
All servers are DDoS protected and have a high-speed 1GBps dedicated lines to maximum speed
One click install Mod Solutions
Switch to and install mods at any time with one click, straight from our game control panel, latest updates are always available
Worldwide Coverage
Citadel Servers offers Network coverage worldwide, providing the very best network coverage in over
18

locations, Connect to your players all around the world, with a low latency infrastructure solution no matter where you or your players may be!
Deploy your Conan Exiles Game Server instantly
Get your server up and running the way you want in minutes, All our servers are fully moddable and can be configured via our game control panel.